LEADERSHIP
To lead is to serve.

EMPOWERMENT
Through experiences and exposure.


COLLABORATION
establishing a collective goal of service through partnership, volunteerism, and community involvement.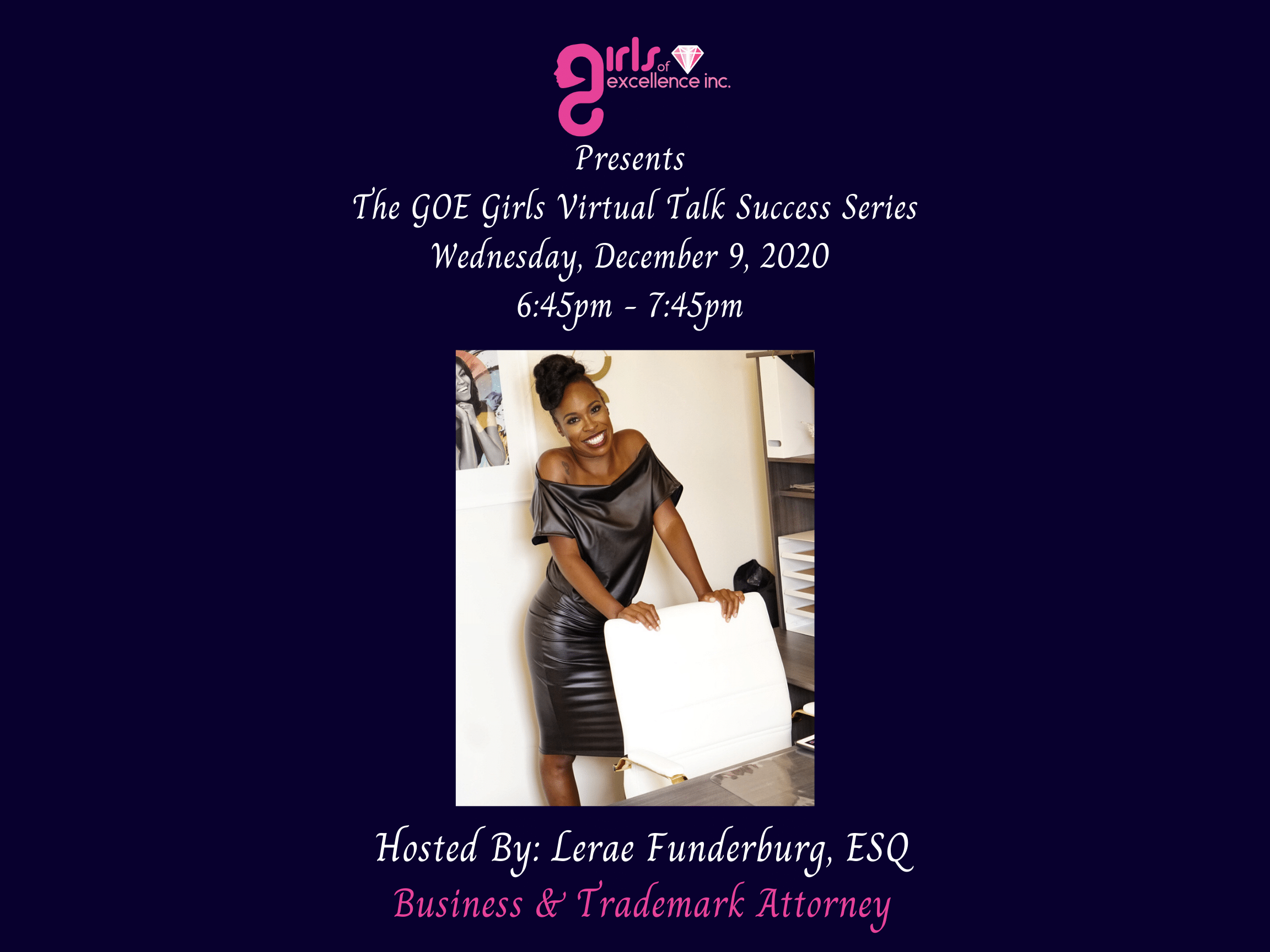 FEATURED EVENT: GOE Virtual Talk Success Series with special guest Lerae Funderberg, ESQ
We are excited to welcome our featured guest to expose GOE Girls to all things in the world of the LAW!  Whether they are interested in law as a career or have legal questions in need of expert advice! This discussion will empower them on their journey.