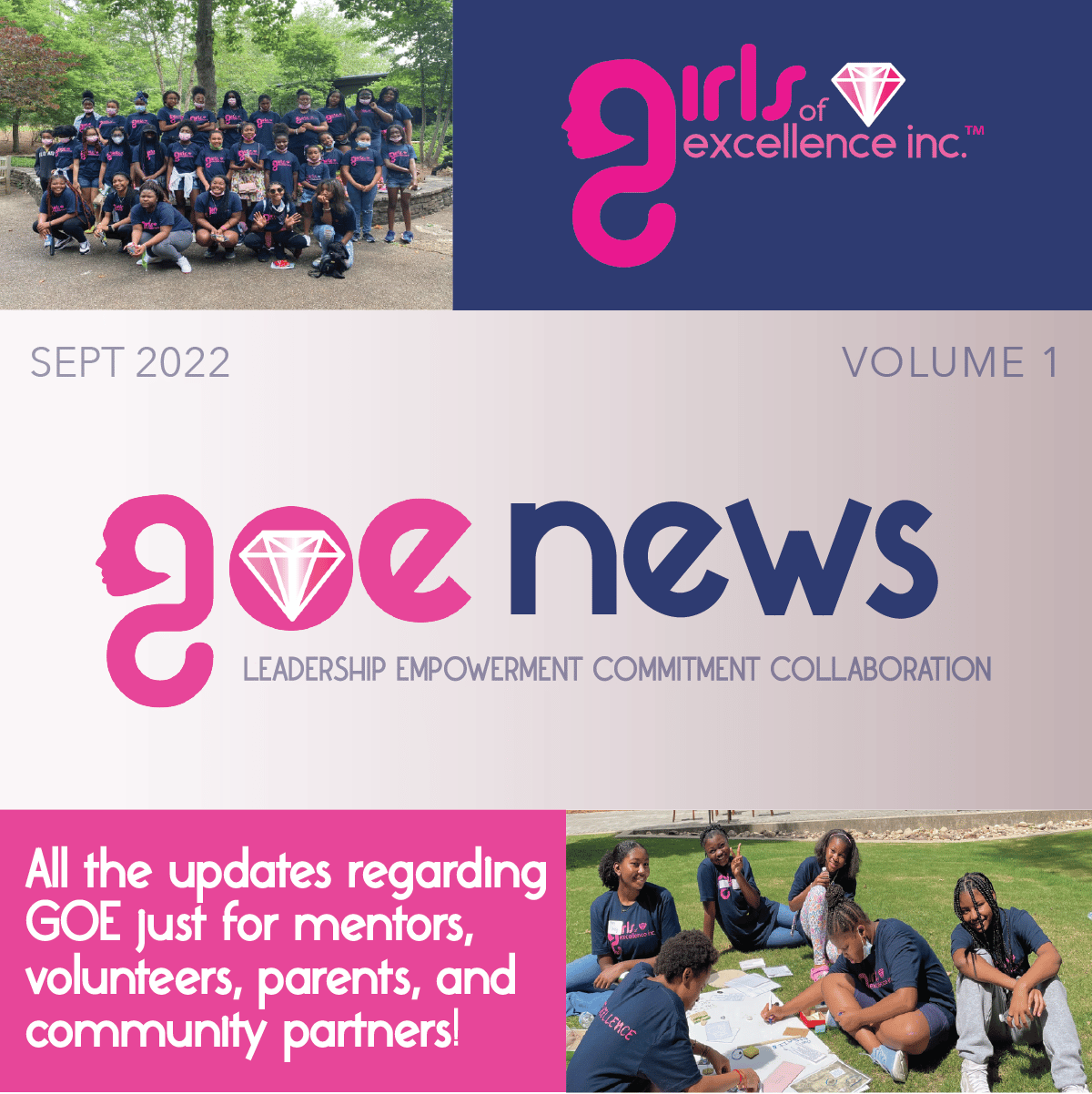 G

rowth

I

dentity

R

eadiness

L

eadership

S

ervice
WE STILL NEED MENTORS AND VOLUNTEERS!
Our program year begins October 3rd!


We have until then to gain 120 mentors to work with 600 girls from more than 30 schools in APS, Dekalb County, Fulton County, Cobb County and Clayton County!

It's not too late to become a mentor!


Share this newsletter with your friends, family, coworkers... whoever you feel like would be a great addition to the GOE team!


If you're already signed up to be a mentor, check out the Mentor Training dates that are available for this month. Mentor Training is required before you begin mentoring.


Click the buttons below to apply!
UPCOMING GOE EVENTS:
Click the button to register for an info session, mentor training, or check out upcoming events!
💎Lets GOE!💎
YOU are invited!
Parents ~ Community Partners Supporters
Save the Date!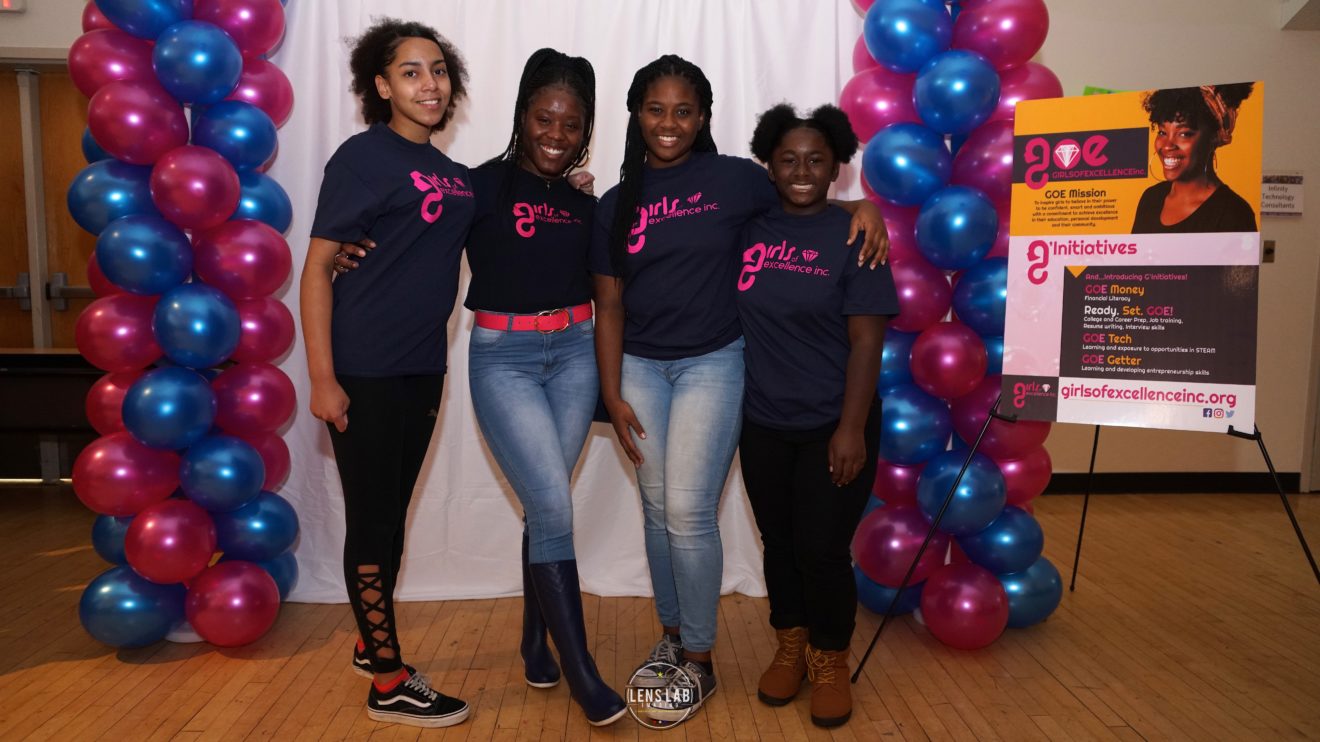 GOE Pep Rally!
We are kicking off the GOE Program!
Saturday, October 22, 2022
ATTENTION:
High School Girls!
It's time to Ready. Set. GOE!
Saturday, November 5, 2022
Breakfast and Lunch included!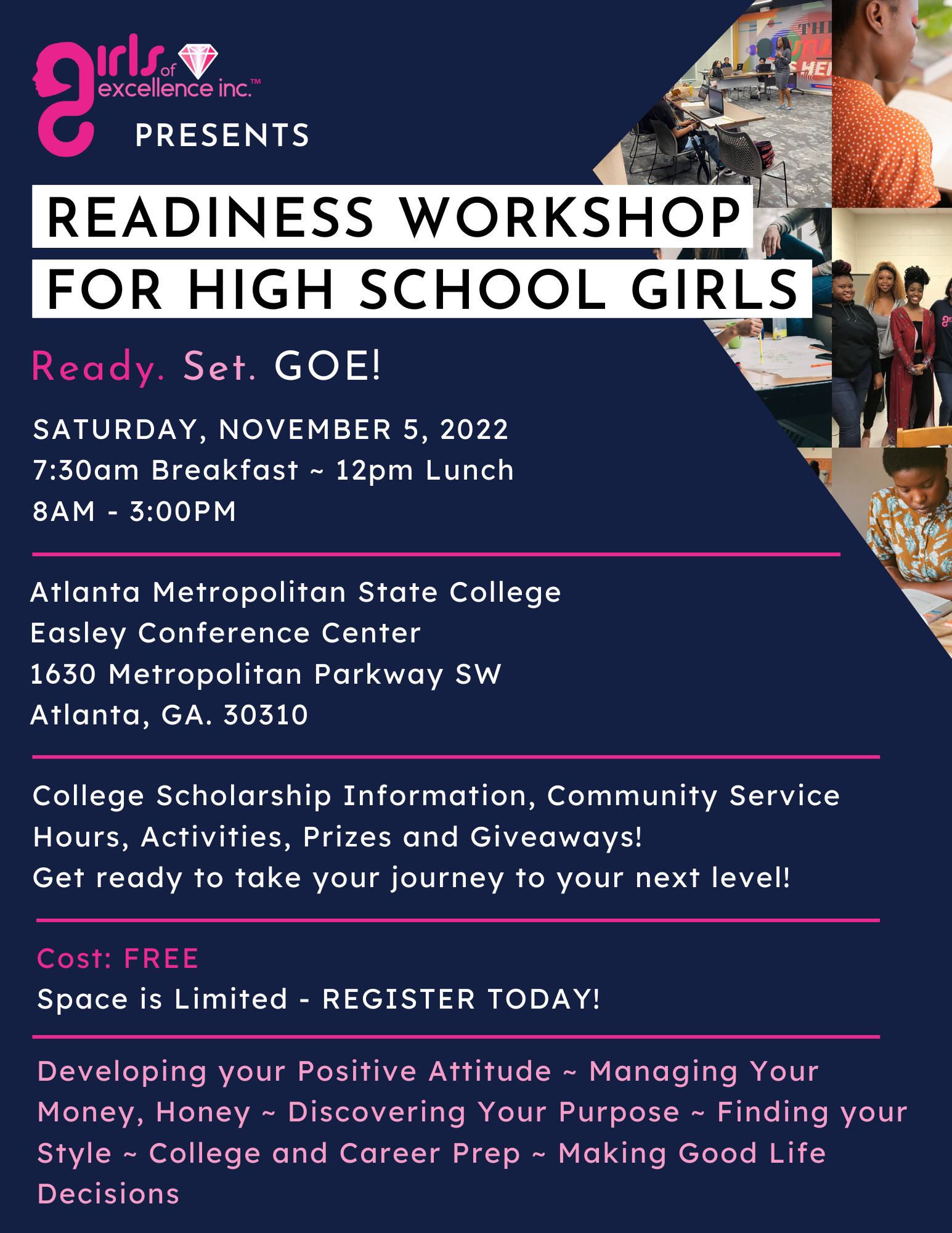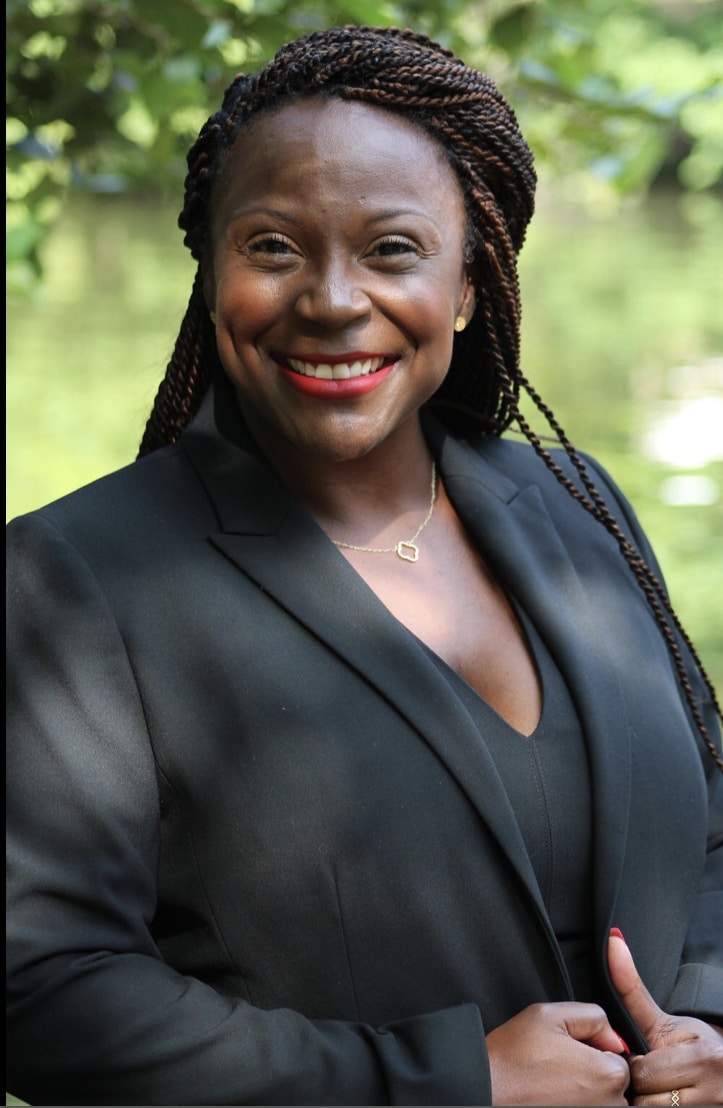 Johnetta Bush
Deena Swatzie
Welcome to Girls of Excellence!
We're excited to see the

IMPACT

you make!
Donate to GOE
Donating to Girls

of Excellence, Inc. help fund workshops, activities, field trips, outings events, cultural exposure,

and SCHOLARSHIPS!
It's all for the girls!
In kind donations are are AWESOME too!
Community Partner Spotlight!
Girls of Excellence, Inc. is excited to partner with Olive Tree Tutoring to support girls on their academic journey! Girls can register for tutoring service at the discounted rate of $15 per hour. Tutoring is available in ALL subjects K-12! Learn more or register today!
Feeling thankful and grateful is an understatement.
Doing this amazing service everyday is truly a dream manifested. Serving with an awesome team
that is dedicated and passionate is a true blessing.
We are excited to start the 2022 - 2023 Girls of Excellence Program Year launching the GOE "I AM" Campaign to empower G.I.R.L.S (Growth ~ Identity ~ Readiness ~ Leadership ~ Service)! Join us as we GOE on this journey to inspire, explore and educate our girls as they strive for their excel
lence. Consider becoming a mentor or making a
contribution today.
Toya Russell-Phillips, MBA Founder