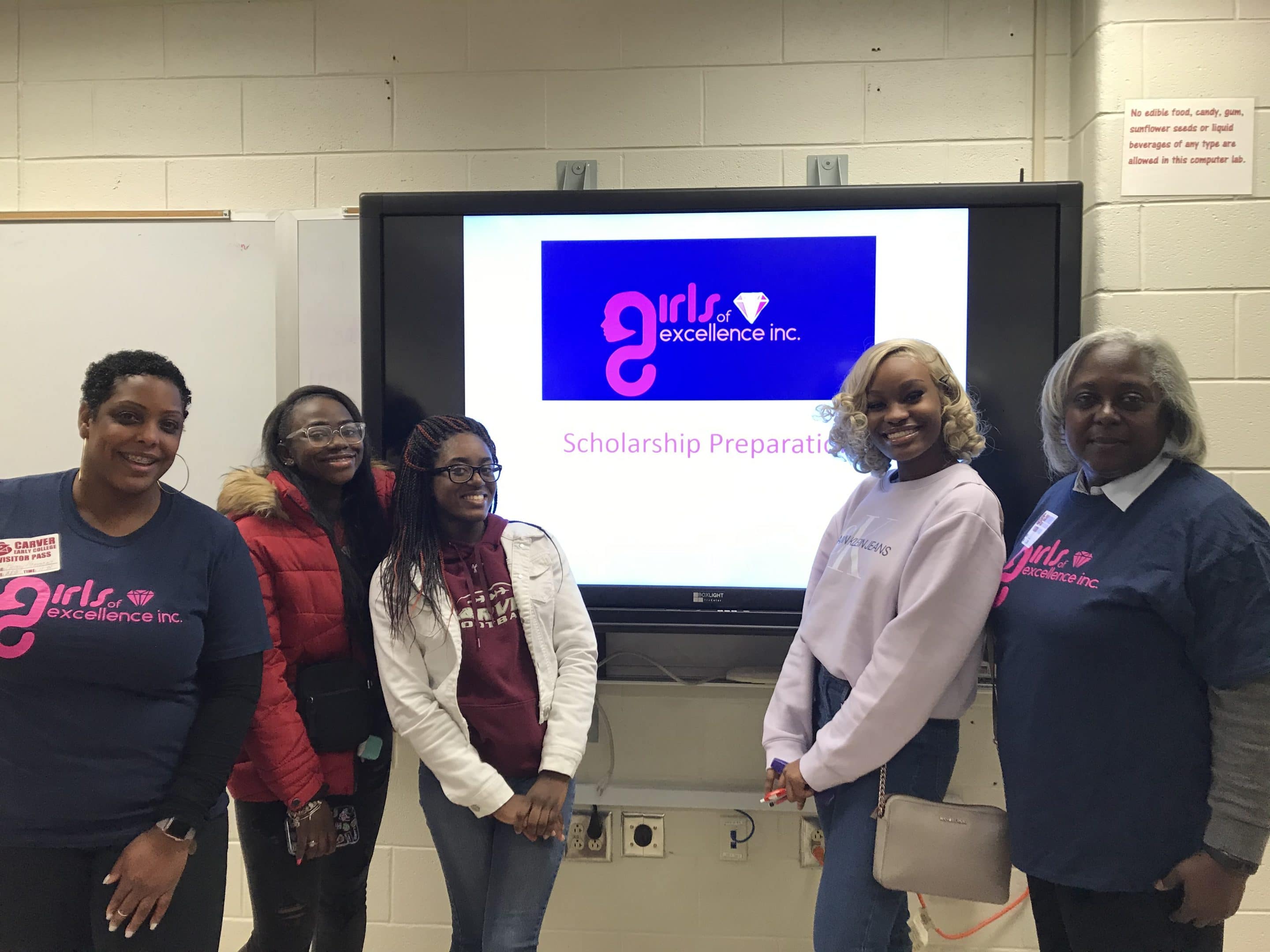 GOE Money 
Girls of Excellence, Inc. is excited to support girls on their financial learning journey. 
Ready. Set. GOE!
It's all about PREPARATION! College and Career Readiness, Job Training, Interview Skills, Resume Writing, College Scholarship Prep, Health and Wellness and Life Transitions.
GOE Tech 
Exposing girls to the world of technology.
GOE Getter 
Entrepreneurship and Personal Development
The GOE Virtual Experience
GOE Girls Virtual Talk Success Series
Empowering conversations with community leaders, entrepreneurs, career experts, college students and many more!  Moderated by GOE Girls!
GOE Girls Virtual Chat Sessions and Mentee Meetups
Lets GOE Girls! Lets talk about what YOU want! The GOE Girls Virtual Chat is open dialogue on topics that you want to discuss join us for a discussion!
GOE Girls Virtual Self Care 
Lets take of ourselves mentally, spiritually and physically.
Check the GOE Events Page to register for any G'Initiatives!
If you are interested in volunteering as a workshop presenter for any of the above G'Initiatives please contact us at

[email protected]

!