The Girls of Excellence, Inc. program is excited to launch G.I.R.L.S an innovative program evaluation model that will calculate our impact of service.
G.I.R.L.S Program Evaluation Model
This model, will identify, specify and track our girls success and areas of needed support to ensure their experience in the Girls of Excellence program is meaningful and useful in their life journey.  Moreover, G.I.R.L.S will support social emotional learning and many other aspects of mental, physical and spiritual support.
GOE Social Emotional Learning (SEL)
We all would like to believe our youth are ok.  That they don't experience traumatic experiences that hinder their ability to thrive and grow into adulthood.  However, that is not a realistic belief.  We must research, create systems and programs that will provide comprehensive support for today's youth.
Girls of Excellence, Inc. (GOE) programming is designed to support social-emotional learning for girls in elementary, middle and high schools' grades 3 -12.
Embracing five pillars of SEL that include:
Self-Awareness

Self – Management

Social Awareness

Relationship Skills

Responsible Decision-making
Our program focuses on group mentoring, life skills, personal development and community service. We recruit mentors to conduct virtual mentoring weekly or bi-weekly sessions based in social emotional learning topics and activities.
Chat sessions, workshops, field trips, outings and events complete the Girls of Excellence service delivery model.
Program evaluation consists of tracking impact by accessing academics, behavior and participation.
Girls of Excellence, Inc. will always be committed to the health and well-being of girls.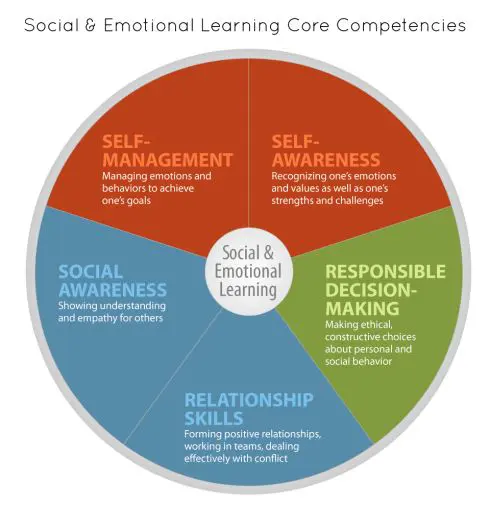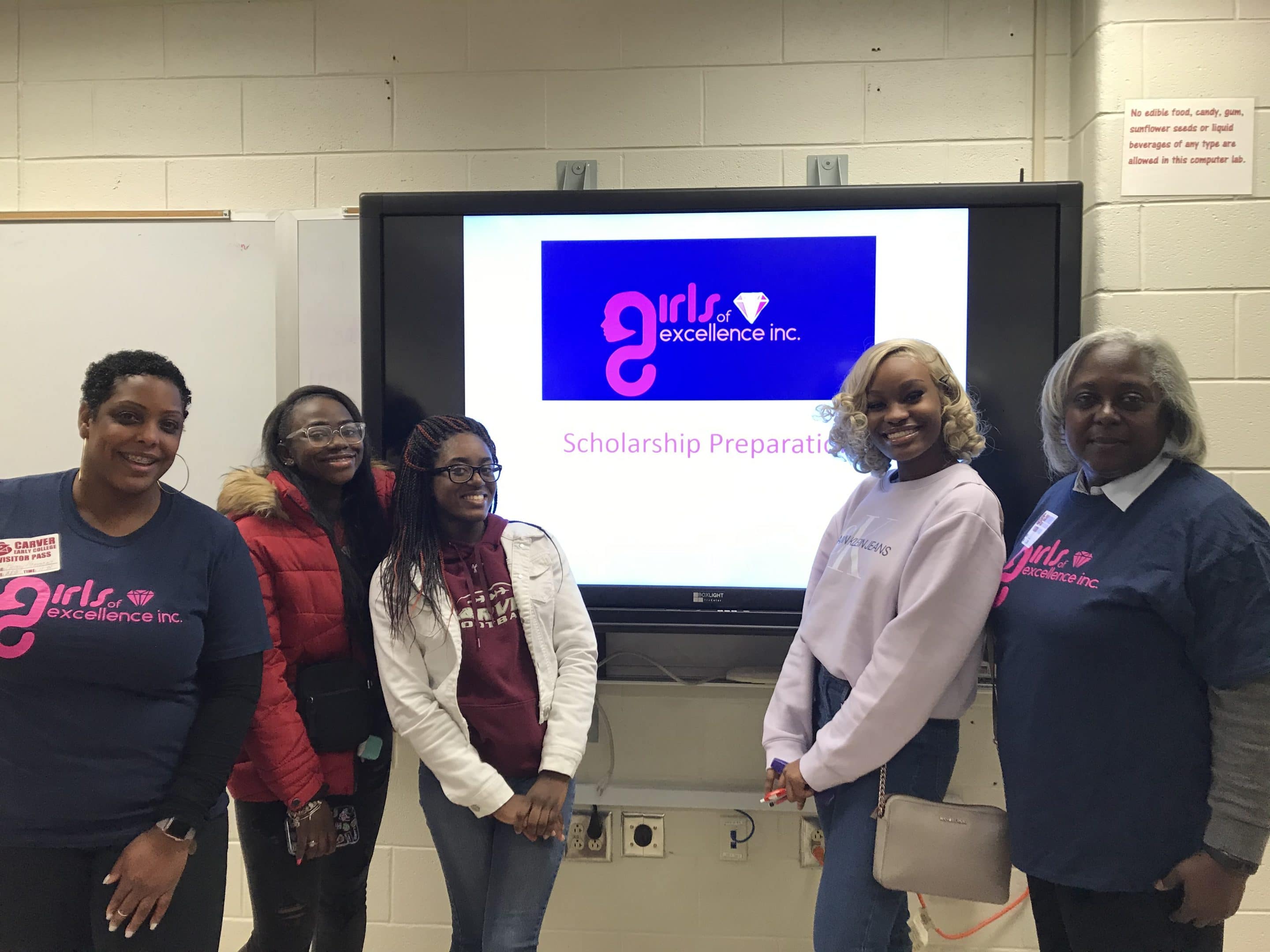 GOE Money
Girls of Excellence, Inc. is excited to support girls on their financial learning journey.
Ready. Set. GOE!
It's all about PREPARATION! College and Career Readiness, Job Training, Interview Skills, Resume Writing, College Scholarship Prep, Health and Wellness and Life Transitions.
GOE Tech 
Exposing girls to the world of technology.
GOE Getter 
Entrepreneurship and Personal Development
The GOE Virtual Experience
GOE Girls Virtual Talk Success Series
Empowering conversations with community leaders, entrepreneurs, career experts, college students and many more!  Moderated by GOE Girls!
GOE Girls Virtual Chat Sessions and Mentee Meetups
Lets GOE Girls! Lets talk about what YOU want! The GOE Girls Virtual Chat is open dialogue on topics that you want to discuss join us for a discussion!
GOE Girls Virtual Self Care 
Lets take of ourselves mentally, spiritually and physically.
The GOE Ambassadors experience leadership and personal development, engagement in the community many amazing opportunities while building relationships.  This year's Ambassadors will engage with mentors, peers and each other via a GOE website, virtual workshops, discussions and presentations on core GOE topics and programs. Participants will be selected via a competitive application process.
The application is available to participating GOE Girls, ages 10-17. There is no cost to be a GOE Ambassador.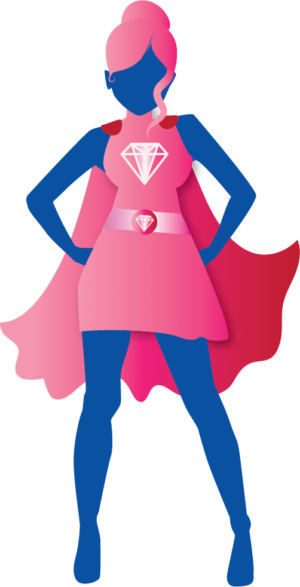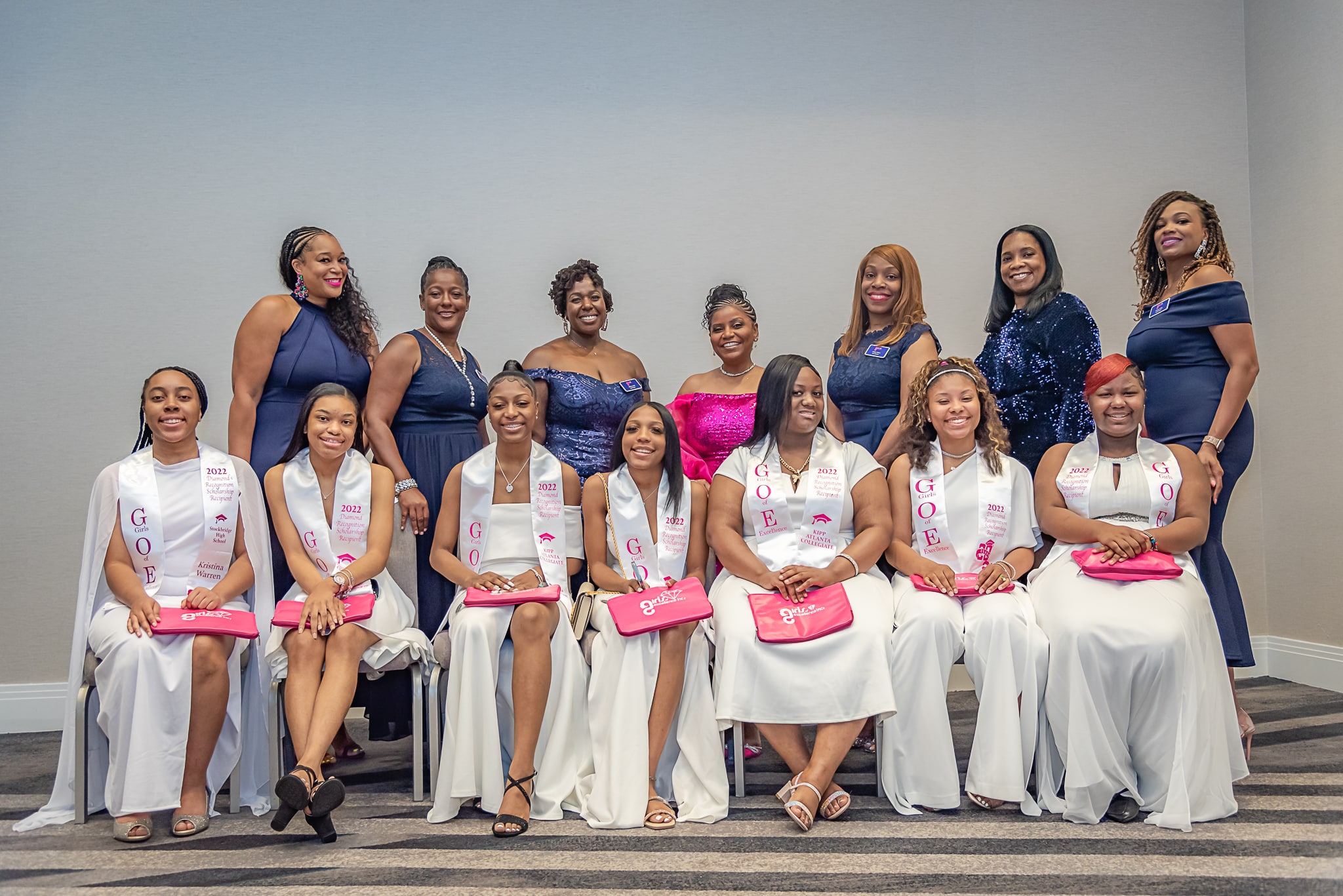 The GOE Diamond Recognition Scholarship
Every Spring The Girls of Excellence, Inc. Diamond Scholarship Committee awards non-renewable scholarships to college bound high school girls.
The awards are given to girls that participate in the Girls of Excellence, Inc. mentoring program and demonstrate academic achievement, community involvement and/or leadership.